Camiguin Travel and Tour Packages
Camiguin Island Packages
for as low as P4,454

Inclusions

Overnight standard aircon accommodation in Cagayan de Oro
Overnight Family Loft Aircon accommodation in Paras Beach Resort/ Camiguin
Daily breakfast (starting on 2nd day)
Whitewater rafting adventure

Roundtrip land transfers from CDO hotel
White water rafting adventure - beginner's course
all necessary equipments and gear
river guide
all fees and permits
set meal/ lunch

Camiguin Countryside tour
White Island boat trip
Bukidnon/ Dahilayan Adventure Park Day tour
Roundtrip private aircon land transfers in CDO, Camiguin and Bukidnon - via Laguindingan airport (If time permits, free stopover at Divine Mercy, Opol Seaside and Vjandep Pasalubong Center)

for as low as P3,300

Inclusions

Overnight standard aircon accommodation in Cagayan de Oro
Overnight Family Loft Aircon accommodation in Paras Beach Resort/ Camiguin
Daily breakfast ( starting on 2nd day)
Whitewater rafting adventure

Roundtrip land transfers from CDO hotel
whitewater rafting adventure - beginner's course
all necessary equipments and gear
river guide
all fees and permits
set meal/ lunch

Camiguin Countryside tour
White Island boat trip

for as low as P4,234

Inclusions

Overnight standard aircon accommodation in Cagayan de Oro
Overnight Family Loft Aircon accommodation in Paras Beach Resort/ Camiguin
Daily breakfast ( starting on 2nd day)
Whitewater rafting adventure

Roundtrip land transfers from CDO hotel
White water rafting adventure - beginner's course
all necessary equipments and gear
river guide
all fees and permits
set meal/ lunch

Camiguin Countryside tour
White Island boat trip
Roundtrip private aircon land transfers in CDO and Camiguin - via Laguindingan airport ( If time permits, free stopover at Divine Mercy, Opol Seaside and Vjandep Pasalubong Center)

for as low as P6,692

Inclusions

3 days/ 2 nights standard aircon accommodation in Camiguin
Camiguin Countryside tour with tour guide
White Island trip
River canyoneering at Katibawasan Falls and Mount hibok- hibok Volcano trek
daily breakfast ( except for Paguia's Cottages)
roundtrip Benoni seaport transfers
for as low as P5,649

Inclusions

3 days/ 2 nights standard aircon accommodation in Cagayan de Oro
Overnight Family Loft Aircon accommodation in Paras Beach Resort/ Camiguin
Daily breakfast (starting on 2nd day)
Whitewater rafting adventure

Roundtrip land transfers from CDO hotel
White water rafting adventure - beginner's course
all necessary equipments and gear
river guide
all fees and permits
set meal/ lunch

Camiguin Countryside tour
White Island boat trip
Bukidnon/ Dahilayan Adventure Park Day tour
Iligan Exploration Day tour
Roundtrip private aircon land transfers in CDO, Camiguin, Bukidnon and Iligan - via Laguindingan airport ( If time permits, free stopover at Divine Mercy, Opol Seaside and Vjandep Pasalubong Center)

for as low as P5,185

Inclusions

3 days/ 2 nights standard aircon accommodation in Cagayan de Oro
Overnight Family Loft Aircon accommodation in Paras Beach Resort/ Camiguin
Daily breakfast (starting on 2nd day)
Whitewater rafting adventure

Roundtrip land transfers from CDO hotel
White water rafting adventure - beginner's course
all necessary equipments and gear
river guide
all fees and permits
set meal/ lunch

Camiguin Countryside tour
White Island boat trip
Bukidnon/ Dahilayan Adventure Park Day tour
Roundtrip private aircon land transfers in CDO, Camiguin and Bukidnon - via Laguindingan airport ( If time permits, free stopover at Divine Mercy, Opol Seaside and Vjandep Pasalubong Center)

for as low as P3,825

Inclusions

3 days/ 2 nights standard aircon accommodation in Cagayan de Oro
Overnight Family Loft Aircon accommodation in Paras Beach Resort/ Camiguin
Daily breakfast ( starting on 2nd day)
Whitewater rafting adventure

Roundtrip land transfers from CDO hotel
White water rafting adventure- beginner's course
all necessary equipments and gear
river guide
all fees and permits
set meal/ lunch

Camiguin Countryside tour
White Island boat trip

for as low as P4,779

Inclusions

3 days/ 2 nights standard aircon accommodation in Cagayan de Oro
Overnight Family Loft Aircon accommodation in Paras Beach Resort/ Camiguin
Daily breakfast (starting on 2nd day)
Whitewater rafting adventure

Roundtrip land transfers from CDO hotel
White water rafting adventure - beginner's course
all necessary equipments and gear
river guide
all fees and permits
set meal/ lunch

Camiguin Countryside tour
White Island boat trip
Roundtrip private aircon land transfers in CDO and Camiguin - via Laguindingan airport (If time permits, free stopover at Divine Mercy, Opol Seaside and Vjandep Pasalubong Center)
for as low as P6,426

Inclusions

3 days/ 2 nights standard aircon accommodation in Cagayan de Oro
Overnight Family Loft Aircon accommodation in Paras Beach Resort/ Camiguin
Daily breakfast (starting on 2nd day)
Whitewater rafting adventure

Roundtrip land transfers from CDO hotel
White water rafting adventure - beginner's course
all necessary equipments and gear
river guide
all fees and permits
set meal/ lunch

Camiguin Countryside tour
White Island boat trip
Mapawa Nature Park River trekking and Canyoneering Adventure

Roundtrip land transfers from CDO hotel
river trekking adventure
all necessary equipments and gear
river/ mountain guide
all fees and permits
set lunch and snack

Roundtrip private aircon land transfers in CDO, Camiguin and Mapawa Nature Park - via Laguindingan airport (If time permits, free stopover at Divine Mercy, Opol Seaside and Vjandep Pasalubong Center)
Contents:
Camiguin is believed to be one of the Philippines' most beautiful island, a virtual paradise, as the island allows visitors to experience a glimpse of untouched beauty in its entirety.
The people of Camiguin continue their idyllic and simple existence sheltered and unfazed by the virulent pressures of today's accelerated lifestyles. Camiguin has become an ideal venue for adventure tourists to take part in activities such as Gamefishing, trekking, rappelling, and mountain climbing, among others.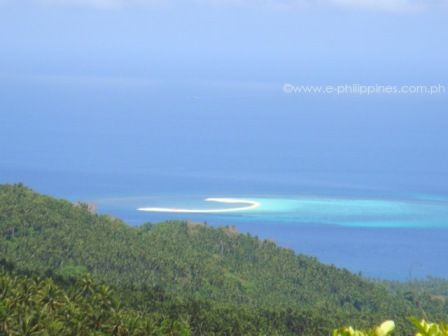 Geography
Camiguin Island is a pear-shaped volcanic island resting along the northern tip of Mindanao. It is approximately 90 kilometers north of Cagayan de Oro, and is bounded by four bodies of water: Bohol Sea to the north, Macajalar Bay to the west, Gingoog Bay to the southeast, and Butuan Bay to the east. It is the smallest province in northern Mindanao, with a land area of only 29,187 hectares, and is composed of five towns: Mambajao (the capital), Mahinog, Guinsiliban, Sagay, and Catarman. Being an island with volcanic origins, it even plays host to seven volcanoes, including the still-active Mt. Hibok-Hibok. Aside from being small in land area, the province is the second smallest province in the Philippines in terms of population with only 72, 232 persons inhabiting the island.
But being small doesn't stop Camiguin from being the wonderful destination that it is. It has lush forests, volcanoes, eternal hot and cold springs, pristine patches of black and white beaches, majestic waterfalls, exotic marine life, blue-ridge mountains, and serene surroundings. Its idyllic lifestyle and jovial people coupled with its glorious past make Camiguin a destination really worth visiting.
Culture and Dialects
The Camiguin culture is a mixture of both Boholano and Cebuano culture. It is very colorful and creative. The people are deeply religious, hospitable and friendly. Cebuano is the major dialect in the Province. However, in the towns of Sagay and Guinsiliban, where most of the indigenous tribes reside, the Kinamiguin dialect is still spoken. Kinamiguin is derived from the Manobo dialect with some mixture of Boholano.
Best Times to Go
Camiguin generally has good weather with seasonal rain showers enhancing its fresh green environment. Fine weather is guaranteed from February to May, while the coolest is from November to January. Maximum rainfall had been recorded on the months of June to December.
Explore the Northern Mindanao