Where to Go: Pagudpud Tourist Spots
Pagudpud, Ilocos Norte Packages
for as low as P2,467

Inclusions

1 night Standard aircon room accommodation in Laoag - Budget/ Standard/ Highend
1 night Standard aircon room accommodation in Pagudpud - Budget/ Standard/ Highend
Daily Breakfast ( starting on Day 2)
Complete Ilocandia Tours (Laoag, Vigan, Pagudpud)
Roundtrip private aircon van transportation ( Airport - Laoag/ Pagudpud/ Vigan - Airport)
Fuel for the whole trip
Driver guide (with allowance)
Entrance fees and permits

for as low as P3,532

Inclusions

1 night Standard aircon room accommodation in Laoag - Budget/ Standard/ Highend
1 night Standard aircon room accommodation in Pagudpud - Budget/ Standard/ Highend
Daily Breakfast ( starting on Day 2)
Complete Ilocandia Tours (Laoag, Vigan, Pagudpud)
Roundtrip private aircon van transportation ( Metro Manila - Laoag/ Pagudpud/ Vigan - Metro Manila)
Driver Guide (with allowance)
Round Trip Fuel and Toll Fees
Entrance Fees and Permits

for as low as P3,514

Inclusions

1 night Standard aircon room accommodation in Vigan - Budget/ Standard/ Highend
1 night Standard aircon room accommodation in Laoag - Budget/ Standard/ Highend
1 night Standard aircon room accommodation in Pagudpud - Budget/ Standard/ Highend
Daily Breakfast ( starting on Day 2)
Complete Ilocandia Tours (Laoag, Vigan, Pagudpud)
Roundtrip private aircon van transportation ( Airport - Laoag/ Pagudpud/ Vigan - Airport)
Fuel for the whole trip
Driver guide (with allowance)
Entrance fees and permits
for as low as P5,025

Inclusions

1 night Standard aircon room accommodation in Vigan - Budget/ Standard/ Highend
1 night Standard aircon room accommodation in Laoag - Budget/ Standard/ Highend
1 night Standard aircon room accommodation in Pagudpud - Budget/ Standard/ Highend
Daily Breakfast ( starting on Day 2)
Complete Ilocandia Tours (Laoag, Vigan, Pagudpud)
Roundtrip private aircon van transportation ( Metro Manila - Laoag/ Pagudpud/ Vigan - Metro Manila)
Driver Guide (with allowance)
Round Trip Fuel and Toll Fees
Entrance Fees and Permits

for as low as P6,950

Inclusions

N/A
Saud Beach, Pagudpud
The beach has cream-colored sand and crystal clear blue waters. The wide sand and coastline is host to parties and live bands during summer. It is also a perfect beach sunset wedding venue.
Most extreme sport enthusiast flock to this part of the Philippines to surf its waves. Recently, stand up paddle boarding has gained more popularity as well.
Blue Lagoon, Maira-ira Beach
Maira-ira Beach or Blue Lagoon used to be a hidden or secret beach which has become more and more popular these days. It has cream-colored sand and crystal clear blue waters as well. Compared to Saud beach, this beach has more calm waters and a more rustic feel.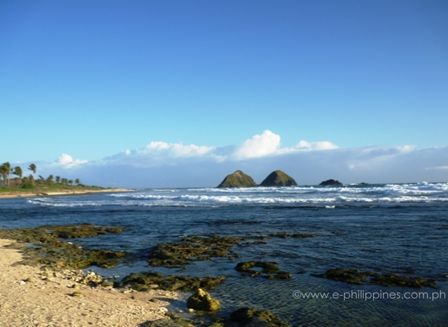 Nipa huts can be rented for the day. Although the waters can be quite deep, it is ideal for swimming and sun bathing because of the fine sand.
Kabigan Falls
Located in Barangay Balaoi, Kabigan falls is about 1.5 kilometers from the national highway. A local guide is required to accompany tourists to the falls. The old ones usually tell stories about their way of life in the past and a typhoon damaged the terrain, making it no longer accessible via 4×4 vehicle. From the jump off point, one will have to trek for 30 minutes through small streams, some vegetation and small rocks.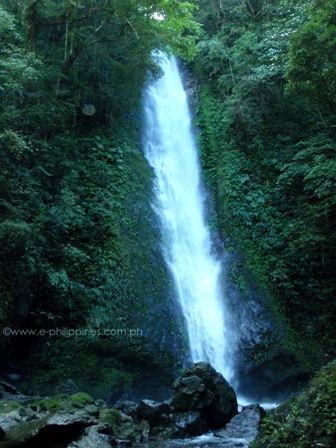 The water fall is surrounded by vegetation. It creates a small pool where one can dip to freshen up after the trek. The water is cold and very clean. There is a small bathroom at the jump off point where people can take a bath or change their clothes but expect nothing fancier than a shack.
Patapat Viaduct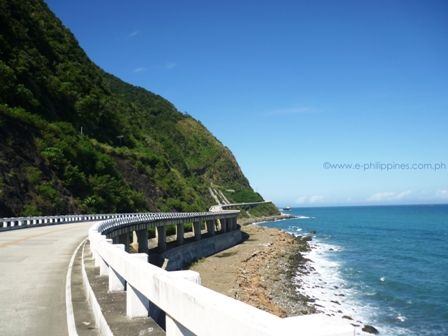 The Patapat Viaduct, elevated 31 meters over sea level, is 1.3 km concrete coastal bridge that connects the Maharlika Highway from Laoag, Ilocos Norte to the Cagayan Valley Region. It is an elevated concrete highway constructed along winding/rocky headlands near the northernmost roadway section in Ilocos Norte (could be considered second northernmost roadway section in Luzon) This viaduct was constructed to solve the problem of landslides in the area which have caused so many vehicular accidents in the past.
It offers a stunning, picture-perfect view of the Pasaleng Bay.