Where to Go: Surfing Spots in Baler, Aurora
Baler Bay, Aurora Packages
for as low as P1,739

Inclusions

2 days/ 1 night Standard aircon room accommodation
Daily breakfast
1 session of surf lesson with surfboard rental
Round Land Transfer from Manila-Baler-Manila
Gas, Toll fees and other Vehicular Expense
Countryside Tour: Digisit Beach, Ermita Hill, Dimutabo Falls and San Luis Falls

for as low as P984

Inclusions

2 days/ 1 night Standard aircon room accommodation
daily breakfast
1 session of surf lesson with surfboard rental
Countryside Tour: Digisit Beach, Ermita Hill, Dimutabo Falls and San Luis Falls
for as low as P2,730

Inclusions

3 days/ 2 nights Standard aircon room accommodation
Daily breakfast
1 session of surf lesson with surfboard rental
Roundtrip Land Transfer from Manila-Baler-Manila
Gas, Toll fees and other Vehicular Expense
Countryside Tour: Digisit Beach, Ermita Hill, Dimutabo Falls and San Luis Falls
Contents:
Below are the most visited surfing and tourist spots in Baler.
This right handed reef break is not for the beginner. It is about a 45 minute walk south of Baler, or the easy option is to catch a banca to the reef, about 10 minutes. Cemento Reef can cope well with big swell and if you are game and experienced a nice 4.5 metre barrel will greet you. You will find that Cemento is usually the spot for the annual Aurora Surfing Cup.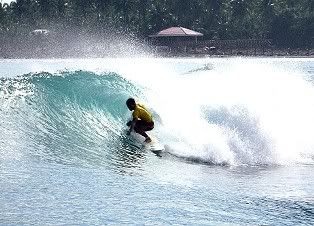 Charlie's Point breaks both left and right and is a sand bottom. It is where Apocalypse Now was filmed. A nice easy walk from Baler.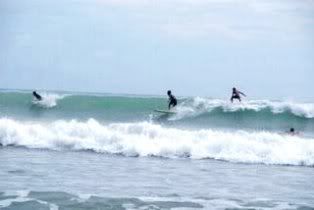 Found north of Baler, Lindy's Point was created when the mouth of Baler Bay was opened up to prevent floods during the wet season. The actual break runs left and right.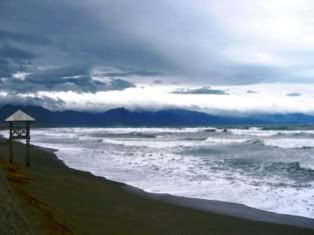 The wave here is seasonal. The waves arrive during the months of October to February and are great for first time surfers. As the swell gets bigger more experienced riders can have an absolute ball. It breaks on sand and is a left and right pleasing both natural footers and goofy's alike.
Other Tourist Attractions of Baler
Surfing is not the only activity you can do at Baler. You can also explore the historical sites inside it and experience what it's like turning back the time during the Spanish-occupation era. We listed the interesting sites below which you can include to your itinerary:
Baler Church – (famous for the Siege of Baler in 1898-1899 between the Philippine Revolutionary forces and Spanish troops during the Philippine Revolution and Spanish-American War) The original structure was destroyed in the Battle of Baler in 1945 between the Philippine Commonwealth troops and the Japanese Imperial forces during World War II)
Quezon Park – (The birthplace of President Manuel L. Quezon)
Dicaloyungan Picnic Zone
Ermita Hill
Aniao Islets
Cemento Beach
Dicasalarin Beach
explore Baler now! Check out our Surfing / Tour Packages below!