Badian Island Resort and Spa, Cebu
Badian Island Resort and Spa Packages
for as low as P9,040

Inclusions

3D/2N room accommodation
Meals indicated (click for more details)
Evening entertainment
Welcome Drink
Transfer by boat to West Coral Beach for Snorkeling
Goodbye Serenade with Shell Lei
Free use of Billiard, Darts, Table Soccer, Table Tennis, Badminton, Paddle boat, Windsurfing without lesson
Roundtrip transfers Cebu airport/city - Badian Island - Cebu airport/city
All rates includes service charge and government tax

for as low as P12,760

Inclusions

4D/3N room accommodation
Meals indicated (click for more details)
Evening entertainment
Welcome Drink
Transfer by boat to West Coral Beach for Snorkeling
Goodbye Serenade with Shell Lei
Free use of Billiard, Darts, Table Soccer, Table Tennis, Badminton, Paddle boat, Windsurfing without lesson
Roundtrip transfers Cebu airport/city - Badian Island - Cebu airport/city
All rates includes service charge and government tax
for as low as P16,480

Inclusions

5D/4N room accommodation
Meals indicated (click for more details)
Evening entertainment
Welcome Drink
Transfer by boat to West Coral Beach for Snorkeling
Goodbye Serenade with Shell Lei
Free use of Billiard, Darts, Table Soccer, Table Tennis, Badminton, Paddle boat, Windsurfing without lesson
Roundtrip transfers Cebu airport/city - Badian Island - Cebu airport/city
All rates includes service charge and government tax
The natural beauty of the Badian Island Resort and Spa in Cebu, Philippines warmly embraces its visitors on their arrival. Here, the resort's lush palms speckle the private sandy beach that slowly slips into the azure lagoon. A white tongue of sand whisks you out into an inspiring world between heaven and ocean. Fishing outriggers slip silently past the enchanting silhouette of the Mountains of Cebu, an atmosphere worth more than ten thousand words.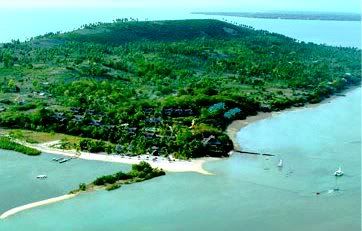 Badian Island Resort and Spa is located in Cebu 2.5 hours drive from Cebu International Airport.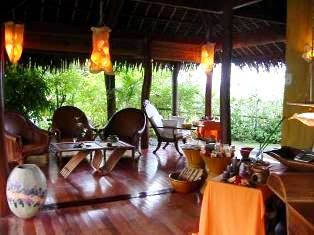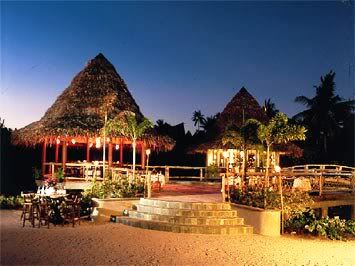 Land-Area 8 hectares landscaped garden.
Private sandy beach at the Lagoon, Private Beach at Coral Garden
All suites with private balcony, sea & mountain view
Rooms:

Kingsize (or Twin) beds
air-conditioned
hot water 24 hrs
bathtub
shower
bidet
mini-bar
hairdryer
bathrobe
Slippers
Tea/Coffee maker
telephone
safety box (with interior loading facility for laptops and cell phones)
CD Cassette Player with Radio
Junior Suites & Family Suites with open-Air marble bathtub with separate shower room.

Badian Natural SPA & Thalasso & Sauna, with open air wellness pavilions, waterfalls, bubble baths & wading pools, facing the lagoon; for massages, beauty and relaxation treatments; health & beauty baths at the Badehaus.
Panorama restaurant, beach and poolside dinner facilities; romantic dining onboard Pleasure Yacht Dolphina anchored in Badian Bay.
Panorama Bar, Romantic Shell Beach Bar with happy hour
Asian and International exquisite cuisine
Folklore evenings, dancing, guitar singer, piano & harp music.
Freshwater swimming pool with small waterfall
Pleasure Yacht Dolphina: for Island Hopping & Dolphin Watching & Bay Cruising
PADI Scuba Dive Center with Diving School
Clubhouse, TV-Video Room, Boutique
Children's Playground, Baby sitting service
Welcome Drink, Evening Entertainment, Boat transfer to West Coral Beach for snorkeling/swimming
Good Bye Serenade with shell lei
Big Standby generator
Safe water supply from natural spring source
Drain-water disposal system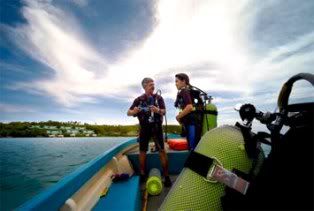 Hobby cat, jet blast, aqua cycle, banana boat.
Kawasan waterfalls tour, town and village tours, orchid garden tour, picnics, glass- bottom boat tour to coral reefs, sunset cruising, island-hopping, dolphin & whale watching
Free sports: Windsurfing, paddleboats, table tennis, billiard, darts, badminton, volleyball, and parlor games.
Or just relax at the pool or our private beach, enjoy the unusual sunsets or chat with other guests and friends.