Siquijor Island Travel and Tour Packages
Siquijor Island Packages
for as low as P5,029

Inclusions

3D2N Standard Room Airconditioned Accommodation
Daily Breakfast (Starting Day 2)
Apo Island Snorkeling Adventure with Lunch
Siquijor Island Adventure with Lunch
Round-trip Airport Transfers (Dumague Airport to Hotel to Dumaguete Airport)

for as low as P5,040

Inclusions

3D2N Standard Room Airconditioned Accommodation
Daily Breakfast (Starting Day 2)
Bais Bay Dolphin & Whale-watching Adventure with Lunch
Siquijor Island Adventure with Lunch
Round-trip Airport Transfers (Dumague Airport to Hotel to Dumaguete Airport)
for as low as P3,280

Inclusions

N/A
Contents:
Siquijor Island, Philippines is famous  for being a mystical island said to be full of shamans, witches and natural phenomena. This belief gives a thrilling appeal to most adventure travelers.
This quaint island will not just give you an exciting adventure but also a relaxing yet enjoyable vacation because of its –mostly- undisturbed beaches and reefs good for snorkeling and scuba diving adventures as well as virgin forests for trekking and sightseeing trips.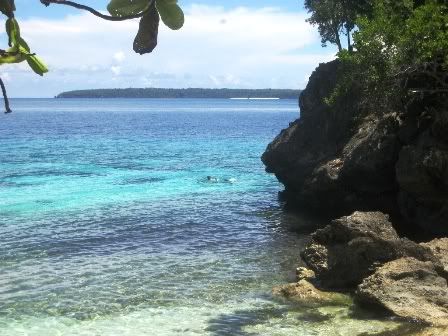 This island was formerly named "Island of Fire" or "Isla del Fuego" by the Spaniards. During their expedition, they sighted an island that gave off strange glow which mesmerized them to come. Those glows came from a great number of fireflies that sheltered in the molave trees on the island. This is one of the reasons why it is recognized as a mystical island packed with mysteriously attracting stories.
How to get there
Siquijor Island offers 3 ports that are capable of servicing passenger craft and cargo. One can reach it by the 3 surrounding points: Dumaguete, Cebu and Bohol. Some ferry companies offer regular services from and to Siquijor.  The trip from Dumaguete to Siquijor takes about 45 minutes while Bohol to Siquijor takes about 3 hours. Direct flights are not available as the island does not offer any airport facilities.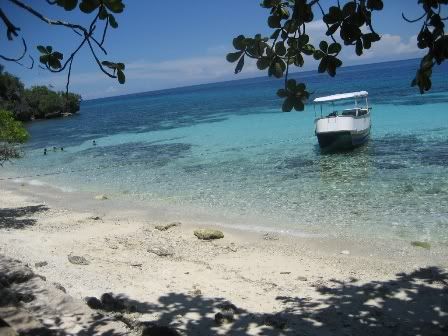 Tourist Attractions
This 3rd smallest island in the country boasts of untouched natural beauty which will hypnotize you to come back again and again. These are the lists of attractions you can appreciate from there:
Cantabon Cave – is a subterranean cave measuring about 300 meters long and reaches up to 10 meters wide. Remarkable formations of stalactites and stalagmites can be found there which by some geologists believed it to be important to study because of the lands age. It was discovered in 1985 which by then became one of Siquijor's major attractions that draw cavers, adventure travellers and the like. The caving adventure is not too hard for an intermediate caver.
Mt. Bandilaan National Park – this is situated at the center of the province. Rising about 557 feet at its highest point and 244 hectare man-made forest covers the former Reforestation Project and offers a breathtaking view of the land below. You can find here the butterfly sanctuary where one of the biggest butterflies in Asia found here. This is the best place for mountain hiking and trekking adventure.
Other sites to visit are the San Juan de Capilay Lake, Enrique Villanueva Cave, San Juan Cave, Maria Cave, Cambasia Cave, Boljo Cave, Canghunog-hunog and Tagmanocan Cave. Also explore the different white sand beaches in the island. It is the best getaway to the stressful life in the city.
Activities:
Scuba Diving
Trekking /hiking
Caving
Swimming
Spelunking
Snorkeling
Sightseeing