Where to Go: Puerto Princesa, Palawan Tourist Spots
Puerto Princesa, Palawan Packages
for as low as P15,783

Inclusions

N/A

for as low as P16,353

Inclusions

N/A

for as low as P4,256

Inclusions

3 days/ 2 nights Standard aircon room accommodation
Daily breakfast
Honda Bay Island hopping

Private airconditioned van transfers from hotel
lunch
licensed tour guide
boat transfers
shed rental
picnic lunch
travel insurance
all entrance fees

Underground River tour

Private airconditioned van transfers from hotel
licensed tour guide
boat transfers
shed rental
buffet lunch
travel insurance
all entrance fees

Registration fees and permits
Licensed tour guide
Roundtrip transfers during tours ( pickup and dropoff at hotel)
Roundtrip airport transfers (Puerto Princesa Airport - hotel - Puerto Princesa Airport)

for as low as P4,655

Inclusions

3 days/ 2 nights Standard aircon room accommodation
daily breakfast
Half-day city tour

Private airconditioned van transfers from hotel
licensed tour guide
all entrance fees

Honda Bay Island hopping

Private airconditioned van transfers from hotel
licensed tour guide
boat transfers
shed rental
picnic lunch
travel insurance
all entrance fees

Underground River tour

Private airconditioned van transfers from hotel
licensed tour guide
boat transfers
shed rental
buffet lunch
travel insurance
all entrance fees

Registration fees and permits
Licensed tour guide
Roundtrip transfers during tours ( pickup and dropoff at hotel)
Roundtrip airport transfers (Puerto Princesa Airport - hotel - Puerto Princesa Airport)

for as low as P3,002

Inclusions

3 days/ 2 nights Standard aircon room accommodation
Daily breakfast
Underground River tour

Private airconditioned van transfers from hotel
licensed tour guide
boat transfers
shed rental
buffet lunch
travel insurance
all entrance fees
Registration fees and permits
Licensed tour guide

Roundtrip transfers during tours (pickup and dropoff at hotel)
Roundtrip airport transfers (Puerto Princesa Airport - hotel - Puerto Princesa Airport)

for as low as P6,803

Inclusions

4 days/ 3 nights Standard aircon room accommodation
Daily breakfast
Honda Bay Island hopping

Private airconditioned van transfers from hotel
licensed tour guide
boat transfers
shed rental
picnic lunch
travel insurance
all entrance fees

Underground River tour

Private airconditioned van transfers from hotel
licensed tour guide
boat transfers
shed rental
buffet lunch
travel insurance
all entrance fees

Dos Palmas Areceffi Resort Day tour

Scheduled round trip land and boat transfers (Dos Palmas City Office – Resort v.v)
welcome drinks
Boat transfers to nearby snorkeling site
set lunch
Use of selected facilities and equipment (non- motorized): Children's playground & Ocean kayaks, Snorkeling equipment (mask,snorkel & fins), Courts and equipment (tennis, basketball, beach volleyball, beach badminton), Recreation center (darts, billiards, table tennis, videoke)

Registration fees and permits
Licensed tour guide
Roundtrip transfers during tours ( pickup and dropoff at hotel)
Roundtrip airport transfers (Puerto Princesa Airport - hotel - Puerto Princesa Airport)
for as low as P7,198

Inclusions

4 days/ 3 nights Standard aircon room accommodation
daily breakfast
Half- day City Tour

Private airconditioned van transfers from hotel
licensed tour guide
all entrance fees

Honda Bay Island hopping

Private airconditioned van transfers from hotel
licensed tour guide
boat transfers
shed rental
picnic lunch
travel insurance
all entrance fees

Underground River tour

Private airconditioned van transfers from hotel
licensed tour guide
boat transfers
shed rental
buffet lunch
travel insurance
all entrance fees

Dos Palmas Areceffi Resort Day tourwith lunch

Scheduled round trip land and boat transfers (Dos Palmas City Office – Resort v.v)
welcome drinks
Boat transfers to nearby snorkeling site
set lunch
Use of selected facilities and equipment (non- motorized): Children's playground & Ocean kayaks, Snorkeling equipment (mask,snorkel & fins), Courts and equipment (tennis, basketball, beach volleyball, beach badminton), Recreation center (darts, billiards, table tennis, videoke)

Registration fees and permits
Licensed tour guide
Roundtrip transfers during tours ( pickup and dropoff at hotel)
Roundtrip airport transfers (Puerto Princesa Airport - hotel - Puerto Princesa Airport)

for as low as P5,198

Inclusions

4 days/ 3 nights Standard aircon room accommodation
daily breakfast
half- day city tour

Private airconditioned van transfers from hotel
licensed tour guide
all entrance fees

Honda Bay Island hopping

Private airconditioned van transfers from hotel
licensed tour guide
boat transfers
shed rental
picnic lunch
travel insurance
all entrance fees

Underground River tour

Private airconditioned van transfers from hotel
licensed tour guide
boat transfers
shed rental
buffet lunch
travel insurance
all entrance fees

Registration fees and permits
Licensed tour guide
Roundtrip transfers during tours ( pickup and dropoff at hotel)
Roundtrip airport transfers (Puerto Princesa Airport - hotel - Puerto Princesa Airport)

for as low as P5,936

Inclusions

3 days/ 2 nights Standard aircon room accommodation in El Nido
2 days/ 1 night Standard aircon room accommodation in Puerto Princesa
Daily breakfast starting on day 2
1 Day of Island hopping in El Nido with BBQ picnic lunch - Private tour
Island Hopping A: Small Lagoon, Big Lagoon, Payong- payong Beach, Simizu Island, Intalula Island, Seven Commmandos Beach
Underground River tour with buffet lunch - Public tour ( 1st come 1st served)
Registration fees and permits
Licensed tour guide
Roundtrip transfers during tours ( pickup and dropoff at hotel)
Roundtrip land transfers from Puerto Princesa to El Nido van terminal via Public van (approximately 6 hours travel time) *Public van PP to EN schedule: 700AM/ 900AM/ 10AM/ 100PM/ 300PM/ 600PM *Public van EN to PP schedule: 700AM/ 930AM/ 1030AM/ 130PM/ 330PM/ 630PM

for as low as P5,791

Inclusions

2 days/ 1 night Standard aircon room accommodation in El Nido
3 days/ 2 nights Standard aircon room accommodation in Puerto Princesa
Daily breakfast starting on day 2
1 Day of Island hopping in El Nido with BBQ picnic lunch
Island Hopping A: Small Lagoon, Big Lagoon, Payong- payong Beach, Simizu Island, Intalula Island, Seven Commmandos Beach
Underground River tour with buffet lunch
Registration fees and permits
Licensed tour guide
Roundtrip transfers during tours ( pickup and dropoff at hotel)
Roundtrip land transfers from Puerto Princesa to El Nido via Private van

for as low as P4,803

Inclusions

4 days/ 3 nights Standard aircon room accommodation
Daily breakfast
Honda Bay Island hopping

Private airconditioned van transfers from hotel
licensed tour guide
boat transfers
shed rental
picnic lunch
travel insurance
all entrance fees

Underground River tour

Private airconditioned van transfers from hotel
licensed tour guide
boat transfers
shed rental
buffet lunch
travel insurance
all entrance fees

Registration fees and permits
Licensed tour guide
Roundtrip transfers during tours ( pickup and dropoff at hotel)
Roundtrip airport transfers (Puerto Princesa Airport - hotel - Puerto Princesa Airport)

for as low as P7,705

Inclusions

3 days/ 2 night Standard aircon room accommodation in El Nido
3 days/ 2 nights Standard aircon room accommodation in Puerto Princesa
Daily breakfast starting on day 2
2 Days of Island hopping in El Nido with BBQ picnic lunch
Island Hopping A: Small Lagoon, Big Lagoon, Payong- payong Beach, Simizu Island, Intalula Island, Seven Commmandos Beach
Island Hopping B: Snake Island, Codugnon Cave, Cathedral Cave, Pinagbuyutan Island, South Pangulasian ( snorkeling area)
Half- day city tour
Underground River tour with buffet lunch
Registration fees and permits
Licensed tour guide
Roundtrip transfers during tours ( pickup and dropoff at hotel)
Roundtrip land transfers from Puerto Princesa to El Nido van terminal via Public van (approximately 6 hours travel time)

Public van PP to EN schedule: 700AM/ 900AM/ 10AM/ 100PM/ 300PM/ 600PM
Public van EN to PP schedule: 700AM/ 930AM/ 1030AM/ 130PM/ 330PM/ 630PM
for as low as P7,567

Inclusions

4 days/ 3 nights Standard aircon room accommodation in El Nido
2 days/ 1 night Standard aircon room accommodation in Puerto Princesa
Daily breakfast starting on day 2
2 Days of Island hopping in El Nido with BBQ picnic lunch - Private tour
Island Hopping A: Small Lagoon, Big Lagoon, Payong- payong Beach, Simizu Island, Intalula Island, Seven Commmandos Beach
Island Hopping B: Snake Island, Codugnon Cave, Cathedral Cave, Pinagbuyutan Island, South Pangulasian ( snorkeling area)
Underground River tour with buffet lunch - Public tour ( 1st come 1st served)
Registration fees and permits
Licensed tour guide
Roundtrip transfers during tours ( pickup and dropoff at hotel)
Roundtrip land transfers from Puerto Princesa to El Nido van terminal via Private Van

for as low as P10,953

Inclusions

N/A

for as low as P11,150

Inclusions

N/A
Apart from resort/ hotel accommodations, we also have Puerto Princesa adventure activities and tours that we can include to your itinerary.
This is a full day tour of Puerto Princesa's numerous white sand beaches, coral gardens, and exotic fauna. Honda Bay has six major islands: Pandan Island, Starfish Island, Snake Island, Cannon (Cowrie) Island, Bat Island, Lu-Li Island (from "lulubog- lilitaw"), Meara Marina, and Señorita Island. Their shallow and gradually sloped reefs make them perfect for snorkeling.
Puerto Princesa Underground River tour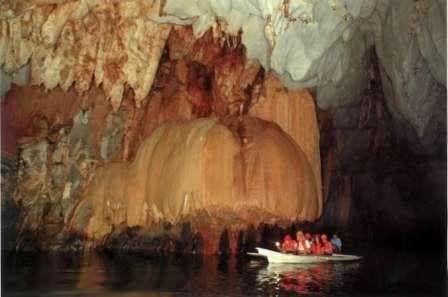 A World Heritage Site, this natural wonder features 8.2 kilometers of navigable Underground River, reputed to be the longest, that winds through the spectacular cave before emptying out to the South China Sea. Cathedral Chambers, wide hallways and interesting geological formations greet the wide- eyed visitor to the grotto hidden beneath the St. Paul Mountain.
Support the Subterranean Underground River for the New 7 Wonders of Nature.
Scuba Diving Lessons and Packages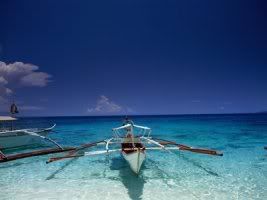 Dive sites can also be found in the city. Ranging from five to forty-five minutes away from the beach, you can experience an underwater expedition you'll never forget. One of the more famous dive sites in the city is called Red Cliff, and is located within Puerto Princesa Bay. Several coral colonies and reef fishes can be found in this site, as well as several marine creations such as manta rays, turtles, whale sharks, and hammerhead sharks. You can even experience swimming along with these animals on your visit.
Puerto Princesa dive sites are located 5 to 45 minutes away by speedboat inside Puerto Princesa Bay. The closest dive sites are White Beach and Red Cliff, both located inside Puerto Princesa Bay. These are preferred sites for open water training dives as they offer slopes and walls that begin 20 feet (7 meters) from the surface. Colorful reef fish are common and various coral colonies can be observed in one dive. Turtles and rays are usually seen amongst soft corals and sandy portions of the site. We offer Discover Scuba diving lessons for those who are interested to dive without paying for a full course.
Dos Palmas Arreceffi Island Resort Day Tour with Buffet Lunch

With a total land area of 20 hectares, this resort is nestled in the tropical waters of Honda Bay, northeast from Puerto Princesa, Palawan. A quiet hideaway amidst pristine natural surroundings in the Philippines' last frontier, it offers comfortable and modern facilities while providing you with the opportunity to enjoy and appreciate the wonders of nature.
The Tabon Man, believed to be 22,000 years old, is among the oldest human fossils found in the Philippines. The significance of this finding proves that the Philippines was a part of Mainland Asia, then became a landbridge from the mainland during the last glacial period. The flora and fauna of the province is not similar to Luzon, Visayas and Mindanao but similar to Borneo, Malaysia and Indonesia. Cave trekking will take 2 hours to the different cave passages and chambers with archeological findings.
Puerto Princesa Countryside Tour (Half Day)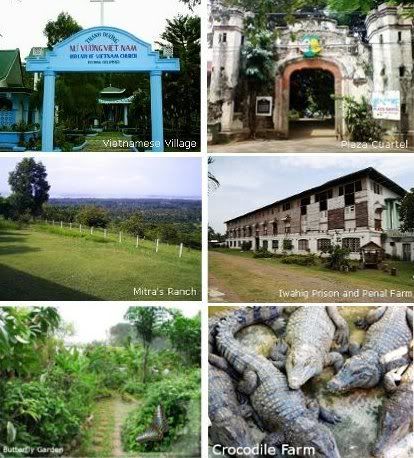 This tour includes the following destinations: Crocodile Farming Institute, Butterfly Garden, Immaculate Conception Cathedral, Mitra's Ranch, Bakers Hill, Souvenir Shop and Market, Iwahig Prison and Penal Farm, Palawan Museum, Vietnamese Village, and Plaza Cuartel.
Sabang Mangrove Paddleboat Tour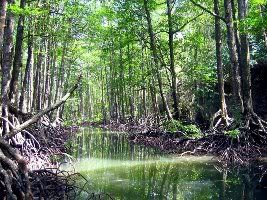 Tour the Sabang River on board paddle to see mangrove forests and to appreciate what an ecosystem free of human intervention looks like. This project is managed and operated by local community residents. Visitors are also given a chance to contribute to conservation by planting mangrove saplings in designated areas.
A few hours drive from Puerto Princesa will bring you to the foot of a rainforest mountain with waterfalls. One can enjoy the therapeutic massage from the cool spring water cascading at the rocks. More adventurous ones can go swimming, jumping, and loosening up a bit in the midst of the falls. Jungle trekking to the rainforest could be an added activity for nature lovers.
Dolphin Watching at Puerto Princesa Bay

Travel around one of the cleanest lakes in the country to get a glimpse of the pods of dolphins that regularly swim around the bay. Whaleshark sightings have also been reported here.
Batak Tribes Trekking (Day Tour)

The Batak Tribes is a 2-hour drive from Puerto Princesa City. From there, we trek 2.5 hours to the Batak Tribe. Lunch will be served at riverside of the rainforest. Snorkelling and fish feeding are possible at Pambato Reef- Snake Island.
Dip into the waters of Pambato Reef, which is just a few minutes away from Sta. Lourdes Wharf. Like a small Tubbataha Reef, another World Heritage Site found in the neigh boring Sulu Sea, Pambato is home to a huge marine sanctuary within Honda Bay. Coral reefs can be found as close as five feet from the surface to as deep as 20 feet, creating stunning underwater vistas for both diving and snorkelling enthusiasts.
Mt. Cleopatra Climb (5 days/4 nights)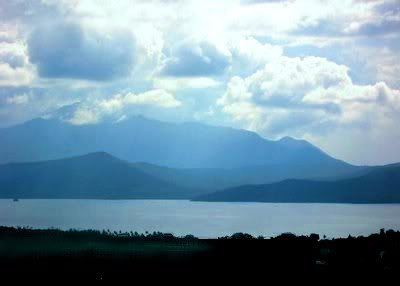 Go on a camping expedition up the highest peak in Puerto Princesa. This climb is dependent on weather conditions, so inquire with us first.
Cross Country Trek (3 days/2 nights)
Have a unique adventure with a trek through Puerto Princesa. The route will take you to Barangay Tanabag in the east coast of Palawan to Barangay Cabayugan in the west coast. Depending on weather conditions.
Dry Cave tour with Tagbanua Tribe Cultural Integration (2 days/1 night)
explore Puerto Princesa now! Check out our Tour Packages below!