La Union Travel, Surfing and Tour Packages
La Union Packages
for as low as P1,820

Inclusions

2 days 1 night Standard aircon room accommodation
1 session of surf lesson with surfboard rental

for as low as P2,341

Inclusions

2 days 1 night Standard aircon room accommodation
1 session of surf lesson with surfboard rental
La Union City Tour
Roundtrip private aircon van transfers (Metro Manila - La Union - Metro Manila)
Toll fees, gas and drivers allowance

for as low as P3,684

Inclusions

2 days 1 night Standard aircon room accommodation
1 session of surf lesson with surfboard rental
Pugo Adventure (3 Ziplines)
Roundtrip private aircon van transfers ( Metro Manila - La Union - Metro Manila )
Toll fees, gas and drivers allowance
for as low as P4,836

Inclusions

N/A

for as low as P3,570

Inclusions

3 days/ 2 nights Standard aircon room accommodation ( please check Notes for room sharing)
1 session of surf lesson with surfboard rental

for as low as P3,822

Inclusions

3 days/ 2 nights Standard aircon room accommodation
1 session of surf lesson with surfboard rental
La Union City tour
Roundtrip private aircon van transfers : Metro Manila to La Union to Metro Manila
Toll fees, gas and drivers allowance
La Union is a province in the Philippines located at the Ilocos Region in Luzon. San Fernando City is the capital and bordered by Ilocos Sur to the North, Benguet to the east and Pangasinan to the South. The west is bounded by South China Sea.
La Union got its name when the southern towns were formed in 1850. La Union is a Spanish collective word for "The Union" or "The Unity". The merged towns are Ilocos Sur province, the northern towns of Pangasinan and the western towns of Benguet.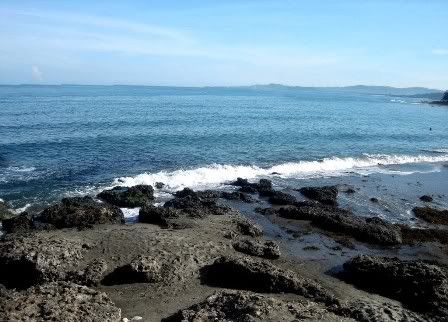 Surfing in La Union
La Union, also known as the surfing capital of the north, has year-round waves for those who love this kind of sport. This coastal province has a series of beach breaks for beginners and occasional challenging point breaks for skilled surfers. It is the closest spot from Manila, just a few hours drive and has a pleasant atmosphere even for beach combing. Surfs in La Union have a standard line up of 100m from shore. Waves start at 1-m and can swell up to 4-6ft. Waves can close out after a strong typhoon.
When to go
The season which has two parts, quite unique for the Philippines, spans from July to October, waves are not nearly as consistent and from November to February, this is when the waves are bigger and more consistent due to the typhoon season providing bigger waves.
How to get to La Union
Various bus transports depart from Manila to La Union every hour. San Fernando City is 273 km away which is about 5 hours drive by land if you're not so much in a hurry or you can take a 30 minute ride by air.