Where to Go: Sablayan/ Apo Reef Tour Spots
Apo Reef, Occidental Mindoro Packages
for as low as P3,481

Inclusions

Apo Reef Adventure
2D1N Sabalayan town proper accommodation
Private boat charter and tour guide ( maximum of 36 hours)
Apo Reef Tourism and entrance fees
Camp Meals ( Lunch/ Dinner/ Breakfast/ Lunch)

for as low as P4,314

Inclusions

Apo Reef Adventure
2D1N Sabalayan town proper accommodation
Private boat charter and tour guide (maximum of 36 hours)
Apo Reef Tourism and entrance fees
Roundtrip land and sea transfers from Metro Manila
roundtrip ferry fees (Batangas pier- Abra de Ilog - Batangas pier)
Camp Meals ( Lunch/ Dinner/ Breakfast/ Lunch)
for as low as P6,390

Inclusions

Apo Reef Adventure
2D1N Sabalayan town proper accommodation
Private boat charter and tour guide (maximum of 36 hours)
Apo Reef Tourism and entrance fees
Roundtrip land and sea transfers from Metro Manila
Roundtrip Ferry Fees (Batangas pier- Abra de Ilog - Batangas pier)
Camp Meals ( Lunch/ Dinner/ Breakfast/ Lunch)
Contents:
Before going for a trip to Apo Reef, it is best to tour around the town and first witness at hand what the town has to offer. Listed below are the places of interests which you can include to your itinerary: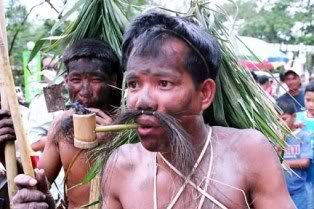 Mangyan Tribe is the indigenous inhabitants of Mindoro. Classified into at least eight ethno-linguistic groups, some of them chose to dwell with the common residents in nearby coasts or in town while some of them decided to live by the remote forests to avoid religious conversion by migrants.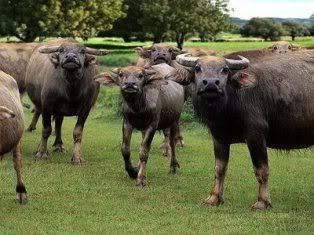 Mount Iglit Baco National Park was declared as a national park on November 9, 1970 with an area of 106,600 hectares accumulating 65.41% of the land of Sablayan. It is home to the Tau-Buids, a type of Mangyan Tribe and also to the Tamaraws, scientifically named bubalus mindorensis, a dwarf buffalo which already belongs to endangered species. These animals are endemic to Mindoro and can never be found anywhere else.
San Agustin Hanging Bridge was built as a passage for the Mangyans living from the surrounding mountains and also for the workers going to the reforestation areas. It is located at Barangay San Agustin with the Amnay River below where you can take a minute of swimming and refreshing.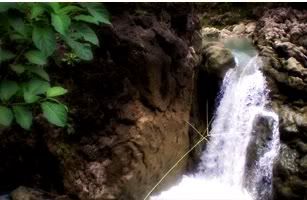 Malatongtong falls is a 20 feet waterfall located at Barangay Burgos, approximately 37 kilometers south from the town. It has a lush surrounding forest and clear water pool where you can take a dip after a trekking adventure. This falls got its name from the word "tongtong" which means "to step" on top of the big rocks from its areas.
Parola Park also known as Presing Park was established is 1861. It is a historical landmark which was used by the early Sablayanons as a watchtower against the raiding Muslim pirates. Round the clock watchmen signal them to hide whenever pirates were arriving. Cannon was used to attack that forces them to leave and retreat. In 1896, it's equipped with bells that rang musical chimes. After years, a church was built but didn't last and now in ruins. The old cannon can still be found there when you had a visit. It is best to go there during afternoon to witness the best view of the sunset in town.
SPPF- Sablayan Penal and Prison Farm
Sablayan Prison and Penal Farm were established on September 26, 1954.
Libuao Lake can be found inside the Sablayan Prison and Penal Farm. Being one of the cleanest lake in the country, it is the best place for picnics where you can do fishing, bird watching and canoeing with your family. This lake got its name from the white lotus called "Libwa" which you can see scattered around.
Siburan Rainforest is composed of 5,000 hectares of forest trees and plants. It is the largest remaining virgin forest in the whole province of Mindoro. Due to its undisturbed environment, various kinds of fauna found a permanent home there. There are 31 kinds of birds, including the endemic Mindoro Imperial Pigeon, Mindoro Tarictic Hornbill, Mindoro Bleeding Heart and the Black-hooded Coucal. More than 8 species of mammals, like Pygmy Fruit Bat and Warty Pig and about 80 species of tropical plants and hardwoods can also be found in the area.
The first and only museum in Occidental Mindoro, the Sablayan museum is a showcase of rich historical, cultural and biological wealth of Sablayan. Established in January 16, 2007, its first collection of artifacts were built from community efforts of Sablayenos who donated/lent out personal heirlooms and family collections for public education and appreciation. One of its unique feature is the "nature" section where one can have a simulated experience of Sablayan's forest and underwater wonders.
The Municipal museum stands as a testimony to Sablayeno's pioneering spirit as we trail blaze projects and programs for others to follow. Opened daily, and on weekends upon request, the museum had become "a must see" for local and foreign educational and ecotourists.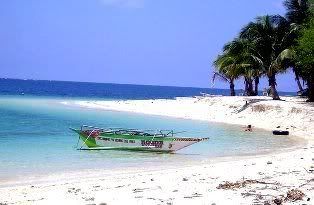 Pandan Island is a 15-20 minute boat ride from Sablayan, Mindoro. It has a private hotel and resort which was established on 1986 by a French businessman. The resort unlike others, practices a very native and common way of accommodation. There's no television, electric fan or even decent lights on the rooms. It is preferred to those who like a quiet and relaxing vacation.
Pandan Island has fine white sand beaches. It is a long stretch and the seashores are wide which is good for swimming or just wade with it along with a friend or loved one. Snorkeling is also one of the much anticipated activities there. This is where the shallowest part of Apo Reef can be found. You don't need to go down deep to witness an Eden of underwater garden. The deepest is only at 2-meters which makes it the best site for the beginners in diving.
Apo Reef Activities – you must do
Snorkeling
Light- house exploration
Mangrove forest trekking
explore Apo Reef, Mindoro now! Check out our Tour Packages below!