Apo Reef Travel and Tour Packages
Apo Reef, Occidental Mindoro Packages
for as low as P3,481

Inclusions

Apo Reef Adventure
2D1N Sabalayan town proper accommodation
Private boat charter and tour guide ( maximum of 36 hours)
Apo Reef Tourism and entrance fees
Camp Meals ( Lunch/ Dinner/ Breakfast/ Lunch)

for as low as P4,314

Inclusions

Apo Reef Adventure
2D1N Sabalayan town proper accommodation
Private boat charter and tour guide (maximum of 36 hours)
Apo Reef Tourism and entrance fees
Roundtrip land and sea transfers from Metro Manila
roundtrip ferry fees (Batangas pier- Abra de Ilog - Batangas pier)
Camp Meals ( Lunch/ Dinner/ Breakfast/ Lunch)
for as low as P6,390

Inclusions

Apo Reef Adventure
2D1N Sabalayan town proper accommodation
Private boat charter and tour guide (maximum of 36 hours)
Apo Reef Tourism and entrance fees
Roundtrip land and sea transfers from Metro Manila
Roundtrip Ferry Fees (Batangas pier- Abra de Ilog - Batangas pier)
Camp Meals ( Lunch/ Dinner/ Breakfast/ Lunch)
Contents:
Apo Reef in the Philippines is second to the largest atoll-like reef in the world and is the largest one in the country. Its flanking coral reefs are approximately 34 sq. km. in dimension composing of different types and are inhabited by diverse species of fishes and marine life.
Some 400 different kinds of coral reefs and 400-500 classes of aquatic animals have been recorded to live there. These are the proof that Apo Reef is a wealth for the underwater life and a natural treasure to every one of us. It is no surprise that scuba divers come from all around the world just to experience the adventure underneath.
Also try: Apo Reef Natural Park Scuba Diving
Apo Reef is a sub-triangular reef separated by 1.8-meters to 30-meters deep channel from east to west. It has fine white sand bottom with some piles of branching corals.
Location
Apo Reef National Park is located at the west coast of Occidental Mindoro. It is bordered by three islands which marks as its surface; Apo Island, Apo Menor which consists of Binangaan Island and Cayos del Bajo Tinangkapang.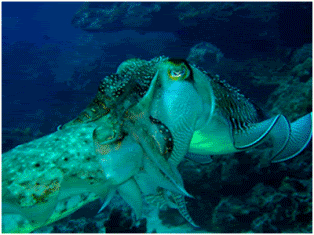 How to get there
The fastest way of getting to Apo Reef is by taking an airplane. It is a 45-minute flight from Manila which lands at the San Jose Airport in Occidental Mindoro. From San Jose, you need to get to Sablayan which is a 2-hour ride from the airport.
The other way is by taking a bus ride which is 2-3 hours going to Batangas Pier. The ferries there will take you to Abra de Ilog for about 2 hours and after, you will ride a bus again which will take 3 hours going to Sablayan.
There are two jump-off points going to Apo Reef. One is from Sablayan and the other is from Pandan Island.
Sablayan Town
Sablayan is located at the central part of Occidental Mindoro. It is a first class and is the biggest municipality in the Philippines. Apo Reef is a 3 hour boat ride from there.