Costa Aguada Island Resort
Costa Aguada Island Resort Packages
A resort that's as rare as they come. Indeed, it has been called the last resort. A place where man can finally surrender to nature. At Costa Aguada, surrendering has never been so easy and so luxurious. A place so precious like no other. To know how close to nature Costa Aguada really is, one must visit it.
The resort is on Inampulugan Island, a part of the Guimaras Island Chain in the Visayas Region. Southeast of Iloilo City, it is easily reached by a 50-minute plane ride from Manila. Upon landing, they will provide a comfortable 20-minute bus transfer to the Pulupandan Pier, where a ferry banca will take you on a refreshing, relaxing 45-minute boat ride to the resort.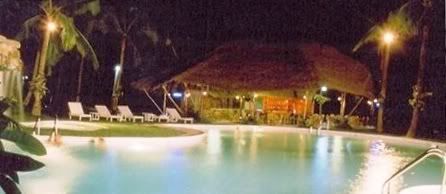 Costa Aguada is cradled by the sea and the forest – both left ripe and untouched for the jaded traveller.
27 duplex and 14 detatched, fully screened, bamboo cottages or a total of 68 rooms, each equipped with a bathroom, and intercom telephone, and a balcony.
The Coconut Pavilion is their main dining area, with an adjoining Barracuda Bar and the Cowrie Gift Shop.
Freshwater Swimming Pool, skirted by the Orchid Bar.
Outdoor sports complex with tennis courts and indoor sports pavilion for table and board games.
Children's playground.
Riding stables with horses for adults and children.
Separate, fully-equipped Tamarind Multi-Purpose Hall, for conventions, meetings, and other group activities.
Helipad and Pier.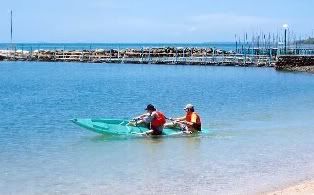 Life at Costa Aguada is the way it should be – fun, free, and easy. Their swimming pool and private beach allow you to make the time real slow.
The more adventurous may hire a banca and go island-hopping. Or stay landside and hike their untouched forests, or go horseback riding.
Nights at Costa Aguada are equally exciting. Relax and take a drink at their Orchid Bar, play table tennis, billiards, darts, or card games in the Pili Hall, or feast on a long, late dinner at their Dining Hall.
Take a real jungle trek through the green and witness exotic wildlife and a sea forest of rare mangroves.
The 64 room cottages are designed with indigenous materials, which bring a touch of serene nature inside your accommodation.
Each room has a porch and is furnished with cozy beds, electric fans, an intercom, and private toilet with shower. It also has a closet and luggage rack where you can secure your belongings. A writing desk and chair are provided as well. Baby cots may be requested for an additional fee.
Beachfront Room Cottage
Creekside Room Cottage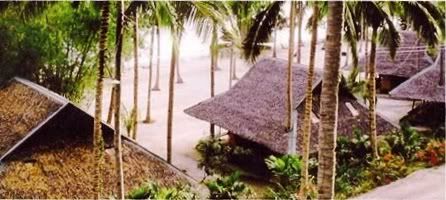 Roadside Room Cottage
Hillside Room Cottage
+ Rates are EXCLUSIVE of 12.00% VAT and 10.00% service charge of the TOTAL value of the reservation.