Club Paradise Resort Packages
for as low as P14,460

Inclusions

3D/2N room accommodation
Daily breakfast
Daily lunch and dinner
Complimentary use of resort facilities and amenities (swimming pool, jacuzzi, snorkeling gear, kayaks, tennis court, video room, table tennis, billiards, darts)
Complimentary resort programmed activities (island hiking, kayaking, snorkeling), subject to weather and water conditions and availability of boat and equipment
Complimentary wireless internet access (at Clubhouse area)
Welcome drink upon arrival
Welcome amenities and turn-down treats in the room
Roundtrip land and boat transfers on the regular airport shuttle
All rates includes service charge and government tax

for as low as P15,630

Inclusions

3D/2N room accommodation
Daily breakfast
Daily lunch and dinner
Complimentary use of resort facilities and amenities (swimming pool, jacuzzi, snorkeling gear, kayaks, tennis court, video room, table tennis, billiards, darts)
Complimentary resort programmed activities (island hiking, kayaking, snorkeling), subject to weather and water conditions and availability of boat and equipment
Complimentary wireless internet access (at Clubhouse area)
Welcome drink upon arrival
Welcome amenities and turn-down treats in the room
Roundtrip land and boat transfers on the regular airport shuttle
All rates includes service charge and government tax

for as low as P20,780

Inclusions

4D/3N room accommodation
Daily breakfast
Daily lunch and dinner
Complimentary use of resort facilities and amenities (swimming pool, jacuzzi, snorkeling gear, kayaks, tennis court, video room, table tennis, billiards, darts)
Complimentary resort programmed activities (island hiking, kayaking, snorkeling), subject to weather and water conditions and availability of boat and equipment
Complimentary wireless internet access (at Clubhouse area)
Welcome drink upon arrival
Welcome amenities and turn-down treats in the room
Roundtrip land and boat transfers on the regular airport shuttle
All rates includes service charge and government tax

for as low as P22,530

Inclusions

4D/3N room accommodation
Daily breakfast
Daily lunch and dinner
Complimentary use of resort facilities and amenities (swimming pool, jacuzzi, snorkeling gear, kayaks, tennis court, video room, table tennis, billiards, darts)
Complimentary resort programmed activities (island hiking, kayaking, snorkeling), subject to weather and water conditions and availability of boat and equipment
Complimentary wireless internet access (at Clubhouse area)
Welcome drink upon arrival
Welcome amenities and turn-down treats in the room
Roundtrip land and boat transfers on the regular airport shuttle
All rates includes service charge and government tax
for as low as P27,100

Inclusions

5D/4N room accommodation
Daily breakfast
Daily lunch and dinner
Complimentary use of resort facilities and amenities (swimming pool, jacuzzi, snorkeling gear, kayaks, tennis court, video room, table tennis, billiards, darts)
Complimentary resort programmed activities (island hiking, kayaking, snorkeling), subject to weather and water conditions and availability of boat and equipment
Complimentary wireless internet access (at Clubhouse area)
Welcome drink upon arrival
Welcome amenities and turn-down treats in the room
Roundtrip land and boat transfers on the regular airport shuttle
All rates includes service charge and government tax

for as low as P29,420

Inclusions

5D/4N room accommodation
Daily breakfast
Daily lunch and dinner
Complimentary use of resort facilities and amenities (swimming pool, jacuzzi, snorkeling gear, kayaks, tennis court, video room, table tennis, billiards, darts)
Complimentary resort programmed activities (island hiking, kayaking, snorkeling), subject to weather and water conditions and availability of boat and equipment
Complimentary wireless internet access (at Clubhouse area)
Welcome drink upon arrival
Welcome amenities and turn-down treats in the room
Roundtrip land and boat transfers on the regular airport shuttle
All rates includes service charge and government tax

for as low as P26,610

Inclusions

5D/4N room accommodation
Meals indicated (click for details)
Complimentary use of resort facilities and amenities (swimming pool, jacuzzi, snorkeling gear, kayaks, tennis court, video room, table tennis, billiards, darts)
Complimentary resort programmed activities (island hiking, kayaking, snorkeling), subject to weather and water conditions and availability of boat and equipment
Complimentary wireless internet access (at Clubhouse area)
Welcome drink upon arrival
Welcome amenities and turn-down treats in the room
Roundtrip boat transfers on the regular airport shuttle
All rates includes service charge and government tax

for as low as P32,800

Inclusions

6D/5N room accommodation
Meals indicated (click for more details)
Complimentary use of resort facilities and amenities (swimming pool, jacuzzi, snorkeling gear, kayaks, tennis court, video room, table tennis, billiards, darts)
Complimentary resort programmed activities (island hiking, kayaking, snorkeling), subject to weather and water conditions and availability of boat and equipment
Complimentary wireless internet access (at Clubhouse area)
Welcome drink upon arrival
Welcome amenities and turn-down treats in the room
Roundtrip boat transfers on the regular airport shuttle
All rates includes service charge and government tax
Club Paradise Resort, Palawan accredited by the Philippines' Department of Tourism, is a 2-time winner of the Kalakbay Awards Resort of the Year in the "AA" Category. Realizing that nature is it's greatest asset, much effort has been committed by EPRI towards maintaining balance between the island's ecological integrity and tourism operation and development.
Club Paradise is a resort established in 1989 on Dimakya Island located in the Northern Isles of Palawan, Philippines. Owned and operated by Euro-Pacific Resorts, Inc. a German-Filipino corporation which aims to provide a select clientele an accessible holiday retreat and for the corporate man, a conductive meeting venue closest to nature.
Location
A mere 60 minutes by plane southwest from Manila, and another 60 minutes ride by land and by sea is the 19-hectare island of Dimakya, home to Club Paradise. This island resort, blessed with 700 meters stretch of sun kissed talcum soft white beach and turquoise waters, serves as a sanctuary to a wide array of unique flora and fauna.
Clubhouse
The Club Paradise Clubhouse is one central activity center where you can find the following:
Front Desk
Guest Services Center
Library
Video Room
Indoor Sports
Business Center
Dugong Bar
The resort's main bar offers a wide variety of wines and liquors. Cocktail drinks and other special mixed beverages are also concocted by our friendly bartenders. Dugong bar is open from 7 a.m. until the last guest leaves.
Jungle Bar
The Jungle Bar is open from 5 p.m. to 10 p.m. and offers different kinds of cocktails. It is described as a secluded native style bar with its jungle inspired theme.
Videoke Room
Sing your favorite songs worry-free! It's free of charge and (free from any neighborhood). Advance reservation is required.
Satellite TV Room
Get to know the latest updates here and around the world with CNN, Australia TV, French Channel and other Asian Channels
Swimming Pool
Swim anytime for as long as you want! It is because our swimming pool is open 24 hours a day (unless under treatment). Depth is from 4 to 6 feet. Proper swimming attire is recommended.
Activities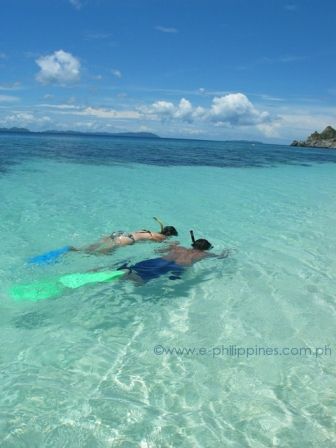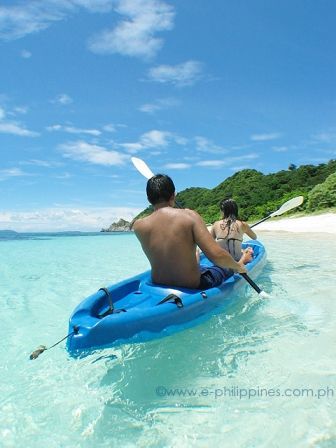 Activities Center
Dugong Dive Center
Aqua Sports Center
Crab Shop
Little Nature Museum
Doctor's Clinic
Indulge in activities closest to nature – swimming, surfing, snorkeling, diving, sailing, paddling, fishing, and hiking for the active and stargazing, sunset cruising, and bird – watching for the idle.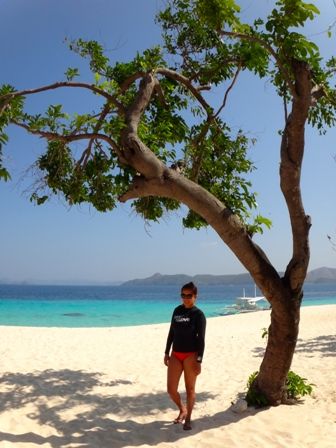 Their Guest Officers have also programmed activities such as cultural shows, environmental shows, indoor tournaments such as table tennis, billiards and darts, group board games, ballroom and disco dancing, parties, and other fun activities both of kids and adults. Picnic lunches, sunset dinners, cocktails, and cruises can also be arranged depending on prevailing sea and weather conditions.