Amanpulo Beach Resort in Palawan, Philippines is a luxurious island paradise privately lies at the middle of the Sulu Sea. It is surrounded by sandbanks, rich marine life and well-maintained reefs. Experience a unique escapade and an enchanting vacation in a world-class and exclusive Philippines island destination.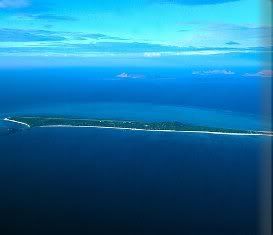 Amanpulo is a tropical beach resort in the island of Pamalican. An island which has a length of 5.5km and 500m wide, shallow and long when viewed from the top but this fact only become its added asset. Pamalican Island is set among the Quiniluban group of Cuyo Islands in Palawan (about 200km apart).
It is an hour flight southwest from Manila which is about 360km away. The only transportation going there is thru a private 19 seats twin engine propeller plane from the country's capital which will take you directly to the island.
Amanpulo Beach Resort's world-class facilities and amenities are luxurious but homey in style. All are inspired by the country's accommodation architecture to give you a warm sense and comfort during your stay.
Cuisine – The Restaurant is located at the Clubhouse with views ti Manamoc Island across the channel. Breakfast, lunch and dinner are served here. The menu features International and Filipino cuisine. Amanpulo's marble top Bar occupies a cozy corner of the Clubhouse framed by a window to the sea. The outdoor terrace is set with piedra China (China stone) from Manila Bay. Chinese ships once used the stones as ballast, as did Spanish galleons sailing to the Philippines in the 1600s. Wood is the finish of choice on the light-filled clubhouse. Its rafters and columns are dine in lawan wood from the Philippines, the floors laid in warm Brazilian narra wood. Inlaid coconut shell tables and Cebu rattan chairs furnish both the wood-lined Bar and the foyer lounge. Complimentary native merienda (afternoon snacks) are served daily at the lobby terrace.
Beach Club – A garden walkway leads down from the pool to the white-sand beach and Amanpulo's Beach Club. The open air pavilion is a tranquil setting. Mattresses and pillows are spread out on the deck, facing the sea. Shade umbrellas and reclining lounge chairs line the beach. Breakfast, lunch, dinner, snacks and refreshments are also offered at the Beach Club. Fresh seafood and Spanish cuisine are specialties.
Lagoon Club – Located on the east side of the island and functions as an alternate beach club with similar features and amenities. Dinner is served and Vietnamese cuisine is a specialty.
Pizza @ the Windsurf Hut – Enjoy a large variety of pizzas cooked in a home-built wood-fire oven. Guests can relax in this tranquil environment with their feet in the sand. The Windsurf Hut opens for lunch.
Sports Hut – Adjacent to the Beach Club, the Seasports Hut offers a variety of water sports equipment as well as information on boat charters, water sports, snorkelling and scuba diving sites and sea conditions.
Library – The Library offers novels in several languages, travel guides, newspapers, magazines and coffee-table books on Philippine art, design and culture. DVDs and CDs are available. Internet and Wi-Fi are available.
Boutique – Amanpulo's boutique specialises in woven rugs, baskets, jewellery, pottery and other crafts from the Palawan region, as well as Asian antiques, furniture and island beach wear.
Meeting rooms – Small meetings can be arranged at at the West Villa Clubhouse for small gatherings and audiovisual equipment is available on request.
Massage and Beauty Services – Massages and beauty treatments can be can be taken in two air-conditioned Spa Casitas, the open-air Garden Sala or in the privacy of your own casita. Manicures, pedicures, facials and body treatments are also available.
Swimming Pool – Amanpulo's 30m Swimming Pool is bordered by two high bougainvillea trellises. The pool's aqua tiles mirror the Sulu Sea. Three spacious open-air salas are situated around the pool and feature generously-sized mattresses for all-day lounging.
Tennis – Four synthetic grass, floodlit tennis courts are available with rest pavilions for refreshments. Two courts are located adjacent to the Clubhouse and two are located adjacent to the West Villa Clubhouse. Complimentary tennis balls, rackets and playing partners are available.
Gym – Located beside the tennis courts and surrounded by a lush tropical forest is the fully equipped Gym. Cardiovascular equipment is available.
Internet and Wi-fi Access – Amanpulo offers complimentary island-wide 2MB Wi-Fi connection and Internet access.
Other Facilities and Amenities
windsurf hut
lagoon retreat
plant nursery
dive shop
kawayan bar
shigerino's place
gary's nest
island cave
picnic grove
the pier
grotto
jogging trail
private dining venues
bicycles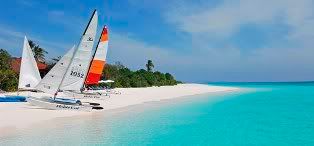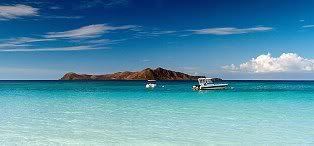 Scuba-diving & snorkeling – There are twice-daily scheduled snorkelling trips via the pontoon boat. Snorkelers can also take a Malibu ocean kayak, tie up at one of several buoys and take to the water from there. The reef facing the Beach Club is a popular stop. Hawksbill and green sea turtles, parrot fish, rays and a wide array of coral fish live in these waters. Snorkelling can also be enjoyed from the beach.
A PADI Dive Centre offers courses from introductory to Divemaster levels. All equipment is provided at Amanpulo's Dive Shop. Underwater lights, underwater digital cameras and diver propulsion vehicles (DPVs) are also available. Divers must be at least 8 years of age. For novice divers, Amanpulo is a welcoming retreat, with glassy seas in front of the Beach Club and a gentle drop-off to deeper waters. For certified divers, there are a number of fine sites on both sides of Pamalican, all within easy reach by dive boat. (Certified divers should bring their certification cards or dive log book with them).
Amanpulo features a choice of five-night dive experiences that include boat fees, dive equipment, daily breakfast and a gourmet picnic lunch.
Windsurfing – is available for novice and experienced windsurfers alike. Amanpulo's sand-bottom blue lagoon, located on the windward side with gentle waves, makes for world-class board sailing from December through April. During this period the north-east trade winds average about 20 knots. Amanpulo is able to provide top-of-the-line equipment from 3.6-m wave sails to 6.5-m V6 slalom sails along with various slalom boards and rigs. Amanpulo's Windsurf Hut is located under a canopy of trees just back of Pamalican's east-coast beach. It's on this coast, where the barrier reef breaks the Sulu Sea's momentum, that the region's winter trade winds are best tackled.
Fishing - Guests may bottom fish for snapper and grouper at one of Amanpulo's favoured fishing spots or troll for wahoo, tuna, bonito and mackerel. The resort's 25ft centre-console fishing boat is equipped with a three-line spread for troll fishing.
Cruises – The brilliant blue waters of the Sulu Sea are superb cruising grounds. Amanpulo keeps a variety of boats for island hopping, fishing and lazy-day sailing. The resort fleet includes a twin-hulled Hobie Sports 17, as well as smaller catamarans and two Lasers. Sailing lessons are available. Dolphin I, Amanpulo's 31ft fiberglass Gulf Craft, handles everything but the longest charters. A later version, Dolphin II, is three feet longer and equipped with a E-TIC Johnson 250HP twin engine. Dolphin II can take up to 8 guests on half-day and full-day charters. Rounding out the fleet is a fast-planing fibreglass boat and a spacious, double-decker pontoon boat, ideal for snorkelling and sunbathing, as well as sunset cruises and cocktails.
Cruises are available for guests to explore the waters surrounding Pamalican, including the sunset cruise, moonlight cruise, and the island hopping cruise. Guests can arrange for a private beach barbecue dinner after their excursion.
Island Tours – A walk around the island's silky sand beaches will take about 1½ hours. There are also a number of bush paths and two modest hills to explore. At high tide, baby sharks chasing bait fish are sometimes seen in the shallows at Pamalican's southern end. White-breasted wood swallows, kingfishers, black-naped orioles, sea eagles, egrets and two dozen other species make their seasonal home on Pamalican and its surrounding shores. Pamalican is a nesting site for green and hawksbill turtles. Every year from March until October, females come up to the beach at night to lay their eggs.
To assist in protecting this endangered species, WWF have trained Amanpulo staff to tag the turtles and monitor the laying process, before transferring the eggs to hatchery, located at the Windsurf Hut. Whenever baby turtles are hatching, Amanpulo guests are invited to watch the release of the baby turtles into the sea.
Spa Treatments - At Amanpulo, the resort's resident masseuses offer a range of massages and body treatments, as well as aromatherapy and beauty treatments in the privacy of a guest's casita, in the air-conditioned Spa Casitas or at the open-air Garden Sala.
Pamper yourself with a two and a half hour Island Indulgence which combines a coconut scrub, ginger wrap, herbal bath, Amanpulo massage and a fruit facial, or simply soothe your soles with a soak, scrub and rub. Manicures, pedicures and facials are also available.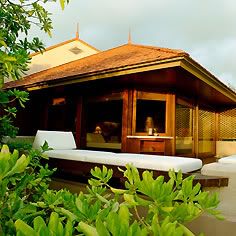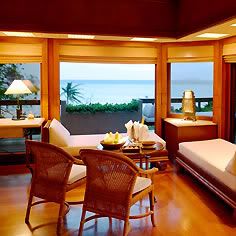 Amanpulo's native style of dwellings enhances its exclusive island stronghold. There are 40 casitas fashioned after a Philippine bahay kubo: a centuries old South-east Asian rural archetype where family life was played out beneath steep pitched roofs on timber frames.
The five Hillside Casitas offer magical sea views, the four Treetop Casitas embrace the trees while the 29 Beach Casitas have private overgrown paths that lead down to the soft white beach. All are nestled discreetly among the sand-floored tropical foliage and enjoy their own buggy for unlimited enjoyment of island exploration. Subtle interiors, warm and sun-dappled, are smoothed out in shades of caramel and bamboo with pristine king-size beds. The bathrooms are spacious and appealing with raised Cebu marble bathtubs and twin vanities. A soft honey brown wooden floor is laid throughout with island appropriate comforts from daybeds to rattan furniture and attractive regional artwork.
Each casita enjoys a sprawling wooden sun deck with inviting loungers and dappled shade from vibrant bougainvillea and two deluxe Hillside Casitas have an unrivalled sweeping vista of the Sulu Sea and neighbouring islands.
All casitas come with a flat-screen satellite television, DVD/CD player and iPod dock, all connnected to a surround-sound system, a coffeemaker with complimentary coffee and tea, as well as a safe. Hats, slippers and beach bags are available in the casitas for guests' use on the island and as souvenirs when they go home. The 21st century has been skilfully tucked beneath its alluring island exterior so that one's perceptions of an enchanting remote archipelagic island can be effortlessly played out in uncompromised style.
Amanpulo's 29 Beach Casitas each have private paths that lead through a tangle of bush directly onto the white-sand beach. The beach is an uninterrupted wide stretch of fine sand with views over the neighbouring islands.
treetop casitas – The four Treetop Casitas are above the tree-line, on higher ground.
hillside and deluxe hillside casitas – The five Hillside Casitas have unimpeded sea views and the resort's two Deluxe Hillside Casitas feature spectacular prospects of the Sulu Sea and neighbouring islands with both sunrise and sunset views.
Private holiday villas located just a few metres from the sea are available for rent at Amanpulo. There are eight 4-bedroom Villas, two 2-bedroom Villas and one 1-bedroom Villa. Each features a private swimming pool, separate bedrooms, living and dining pavilions, outdoor lounge and a kitchen.
All villas include a private chef, butler, and a buggy for each bedroom. Villa guests enjoy full use of all Amanpulo facilities and services.
south-east villas – An additional seven villas are currently under construction. Occupying about 5,000m², each villa will have nine free-standing pavilions that include four bedroom pavilions, a separate living room, dining room, kitchen, beach gazebo and a private swimming pool. Each villa will also enjoy a beach frontage of no less than 50m².