Offtrail Driving Packages and Adventure Information
Offtrail Driving Packages
for as low as P4,314

Inclusions

3D2N Air conditioned Standard Room Accommodation
Daily set Breakfast
Albay Countryside Tour (click the button to see the full details)
Mayon Lava Bed Adventure Tour (click the button to see the full details)
Private aircon van transportation (for tours)
Driver
Roundtrip land transfers (Airport - Hotel - Airport)

for as low as P4,197

Inclusions

3D2N Airconditioned Standard Room Accommodation
Daily set Breakfast
Sorsogon Exploration Day Tour (see details below)
Legazpi City Tour (see details below)
Mayon Lava Bed Adventure (see details below)
Private aircon van transportation ( for tours)
Driver
Rountrip land transfers (Airport - Hotel - Airport)
Perhaps no other experience could compare to the thrill of a 4×4 off trail driving experience – the wheels churning, axles grinding, while maneuvering along side slopes, steep inclines, and rugged tracks. This is probably the most exhilarating adventures you can ever. The Philippines has so much to offer in terms of natural beauty and rugged landscapes, and the diversity is so amazing that every trail presents a brand new adventure. Choose one of the many available destinations for off-road tours and you will get to see and experience beautiful mountains, highlands, valleys, and miles and miles of stunning vistas as far as the eye can see.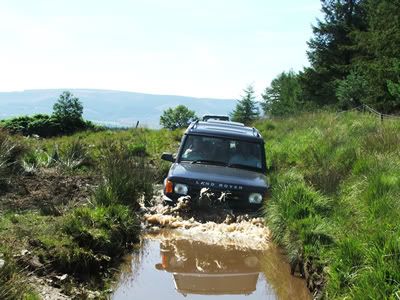 For more than sightseeing, you can be given the task of driving a 4×4 vehicle around a demanding course over natural and man-made obstacles, through narrow gaps and between marker poles so narrow you can barely only squeeze through. Your instructor will guide you around the course and will give you encouragement as you enjoy this experience. We have partnerships with various local off-road associations with years of off-road driving experiencing, and we guarantee your total enjoyment with driving with top specialists in the field.
So whether you are just starting out in off-road driving or are a seasoned campaigner, we look forward to meeting you soon on an off-road driving experience with us. Clearly there is no better place to experience off-road excitement than here in the Philippines.
Best Times to Go
Offtrail driving is available year round, save for several super typhoons that hit the country every once in a while. The beauty of the off-road driving experience is that it is not hampered by weather conditions or restricted into specific seasons. If anything, it adds to the driving experience.
More Options
You may also opt to avail of our adventure packages that complement offtrail driving with other adventures such as mountain hiking, whitewater rafting, and mountain biking among others.